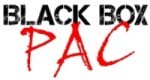 Short Business Description
Black Box Performing Arts Center
Long Business Description
The Black Box Performing Arts Center's founders developed proprietary, innovative, and uniquely collaborative workshops in theater (drama and musicals), acting, improv, music, and writing. For adults, teens, and children from all backgrounds, these programs are offered throughout the year and most are performance-based, with the resulting productions playing on our main stage. Now, the Black Box student community shares space with the Black Box Repertory Company, a cutting-edge group of theater professionals who run BBPAC and are about produce their fourth full season of professional theater, including new, recent, and more established works for the stage. Their work can be also be seen in NYC at select times throughout the year.
Originally started in the ballroom of a historic community center on Teaneck's Cedar Lane in 2007, Black Box has emerged as one of the premiere performing arts schools in the Tri-State area, offering a unique form of theater training that utilizes a proprietary improv-based collaborative teaching methodology which allows for maximum success in confidence building, group dynamics, creative output and flow, and true freedom of expression.
The very first workshop consisted of eight middle- and high-school students from varying backgrounds, and within four seasons over 75 students from ages 5 to Adult were participating in year-round offerings, including the acclaimed Summer Rock Musical Theater Intensive program for teens, now enrolling for 2020 and it's 12th production (shows have included Pippin, 1776, Fiddler On The Roof, Les Miserables, Legally Blonde, Sweeney Todd, Heathers The Musical: High School Edition, and The 25th Annual Putnam County Spelling Bee). From 2012-2014, the Black Box Ensemble was formed, combining select high-level teen performers with NYC professionals and NJ-based semi-pros in full-scale productions of Broadway hits like Into The Woods, Summer Brave, Tommy, Next To Normal, House of Blue Leaves and Falsettos, both in Teaneck and at Englewood's bergenPAC.
To provide Black Box's dedicated students and staff with a permanent home-base, the first incarnation of The Black Box Performing Arts Center was opened in the West Englewood/Plaza section of Teaneck in December of 2015. As BBPAC now relocates to Palisade Avenue in Englewood, NJ, it remains the area's only professional theater/performing arts school combination, where regular performers mentor and teach students of all ages - and where students interact on a daily basis with working actors, musicians, writers, directors, and more. The Black Box Repertory Company runs the operation along with Artistic Director Matt Okin.
Recent full-scale professional productions at and by Black Box include: Shakespeare in the Park Bergen County 2019's Othello and Romeo & Juliet, The Pulitzer Prize-winning drama Sweat, How To Transcend A Happy Marriage, Significant Other, Spring Awakening; One Flew Over The Cuckoo's Nest; Shakespeare in the Park 2018's Macbeth and Twelfth Night; Hair; Talk Radio; Griller; Peer Gynt; Buried Child; Hand To God; Heathers The Musical: High School Edition (teens); Disgraced; Twist of Faith, Cloud 9; Skip & Rivkah's Not-So-Kosher Interactive Wedding Experience; The Goat Or, Who Is Sylvia?; Blood Brothers A Musical; Evil Dead The Musical; Bad Jews; True Groove Productions' Diana & Navy & The Golden Tooth (new musical workshop); The Pillowman; and Passing Strange.
Business Address
49 E Palisade Ave, Englewood, New Jersey 07631