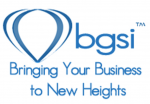 Short Business Description
Coaching, Marketing & Payment Processing Solutions for Every Sized Business
Long Business Description
Since 2005, Jennifer R Glass with Business Growth Strategies International, LLC (BGSI) has been helping small business owners get the growth tools and strategies necessary to help them in today's competitive business environment.
Through her business growth coaching platforms (BGSI Coaching & www.BGSIAcademy.com), Jennifer shows business owners how to get more clients and revenues the easy way. Through her smart payment processing programs, she shows businesses how having an easier way to make getting paid hassle-free and allow for more solutions to get higher dollar sales via www.BGSIPayments.com that can help them grow. And through the BGSIMarketing division, Jennifer's team helps you with all of your video marketing needs!
She's got the tools and know-how to make you stand out from the crowd and BE THE DESTINATION your clients need.
Proud to be recognized as Business of the Year for the Teaneck Chamber of Commerce in 2021
Business Address
1393 Palisade Avenue, #771, Teaneck, New Jersey 07666
07666
Short Business Description
Looking for amazing web hosting and design solutions for your next website? Look no further - CCNJHost.com is your answer!
Long Business Description
Attention small business owners: If you're looking for amazing web hosting and design solutions for your next website, look no further!
CCNJHost.com offers web hosting and design services that are affordable for ANY budget and can work with you to create a simple brochure site to a full-blown eCommerce store to help you get setup and selling online in no time!
Stop wasting your time paying the other companies tons of money - check out CCNJHost.com today and see for yourself why so many small business owners JUST LIKE YOU trust us to handle their web hosting and development needs!
Business Address
1393 Palisade Avenue, 771,,Teaneck,New Jersey,07666
07666