Short Business Description
I am Holistic Health & Wellness Coach. I assist people in implementing strategies that transform lives. I help them achieve and maintain balance in order to reduce the stress they are experiencing.
Long Business Description
As a Health & Wellness coach I assist others in connecting to what is important in their life. Everything starts with the mind, I assist you in changing your language, which in turn will have tremendous results on your body & soul. To understand their relationship with food and how to balancing what I call the pillars of life. These pillars affect us all, no matter what age you are. The acronym for this pillar is F.R.E.S.H (F=Finances & Career, R=Relationships & Social, E=Education & Creativity, S=Spirituality & Joy, H=Health, Physical Activity, Home Environment & Home Cooking). The above subjects are important to us all and believe it or not when 1 or 2 are out of alignment, you are no longer operating at your best.
If weight loss is your concern, I can assist you with making changes in your dietary intake.
I am here to walk along side of you, guiding you every step of the way. You no longer have to feel like you are alone.
Business Address
4 W Palisade Ave, #1099
Englewood, NJ
07631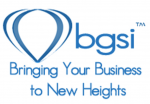 Short Business Description
Coaching, Marketing & Payment Processing Solutions for Every Sized Business
Long Business Description
Since 2005, Jennifer R Glass with Business Growth Strategies International, LLC (BGSI) has been helping small business owners get the growth tools and strategies necessary to help them in today's competitive business environment.
Through her business growth coaching platforms (BGSI Coaching & www.BGSIAcademy.com), Jennifer shows business owners how to get more clients and revenues the easy way. Through her smart payment processing programs, she shows businesses how having an easier way to make getting paid hassle-free and allow for more solutions to get higher dollar sales via www.BGSIPayments.com that can help them grow. And through the BGSIMarketing division, Jennifer's team helps you with all of your video marketing needs!
She's got the tools and know-how to make you stand out from the crowd and BE THE DESTINATION your clients need.
Proud to be recognized as Business of the Year for the Teaneck Chamber of Commerce in 2021
Business Address
1393 Palisade Avenue, #771, Teaneck, New Jersey 07666
07666
Short Business Description
rh Strategic works with not-for-profit professionals to help quiet the chaos, define clear development strategies and achieve sustained revenue results.
Long Business Description
STRATEGY. The watchword of rh Strategic. Strategy is precisely what we aim to provide to our clients. We work closely with you to identify organizational needs and then create a strategic and actionable plan to reach your goals. Staying on a strategic path is essential to reaching and exceeding fundraising goals. Our areas of expertise include:
STRATEGIC FUNDRAISING & CAMPAIGN DESIGN
- Identify appropriate and effective methods to increase charitable revenue based on your organization's current practices and both tried-and-trusted as well as innovative campaign strategies
- Assess, design, and implement sustainable, comprehensive fundraising programs
- Provide guidance on annual, major, endowment and planned giving campaigns
- Provide strategies for capital campaign fundraising including devising individualized approaches for major donors and strategies for "the ask"
- Provide guidance on appropriate stewardship programs to bolster donor retention and increase fundraising in a methodical manner
BOARD & STAFF DEVELOPMENT
- Communicate Board roles and responsibilities
- Create a stronger, more engaged Board
- Building the effective Development Committee
- Increase Development Staff effectiveness
- Facilitate meetings
- Draft scripts for Board and Staff for more effective fundraising
TRAINING PROGRAMS
- Small and large group solicitation training
- Individual coaching for Board members and Development Staff
Business Address
276 Winthrop Rd
07666